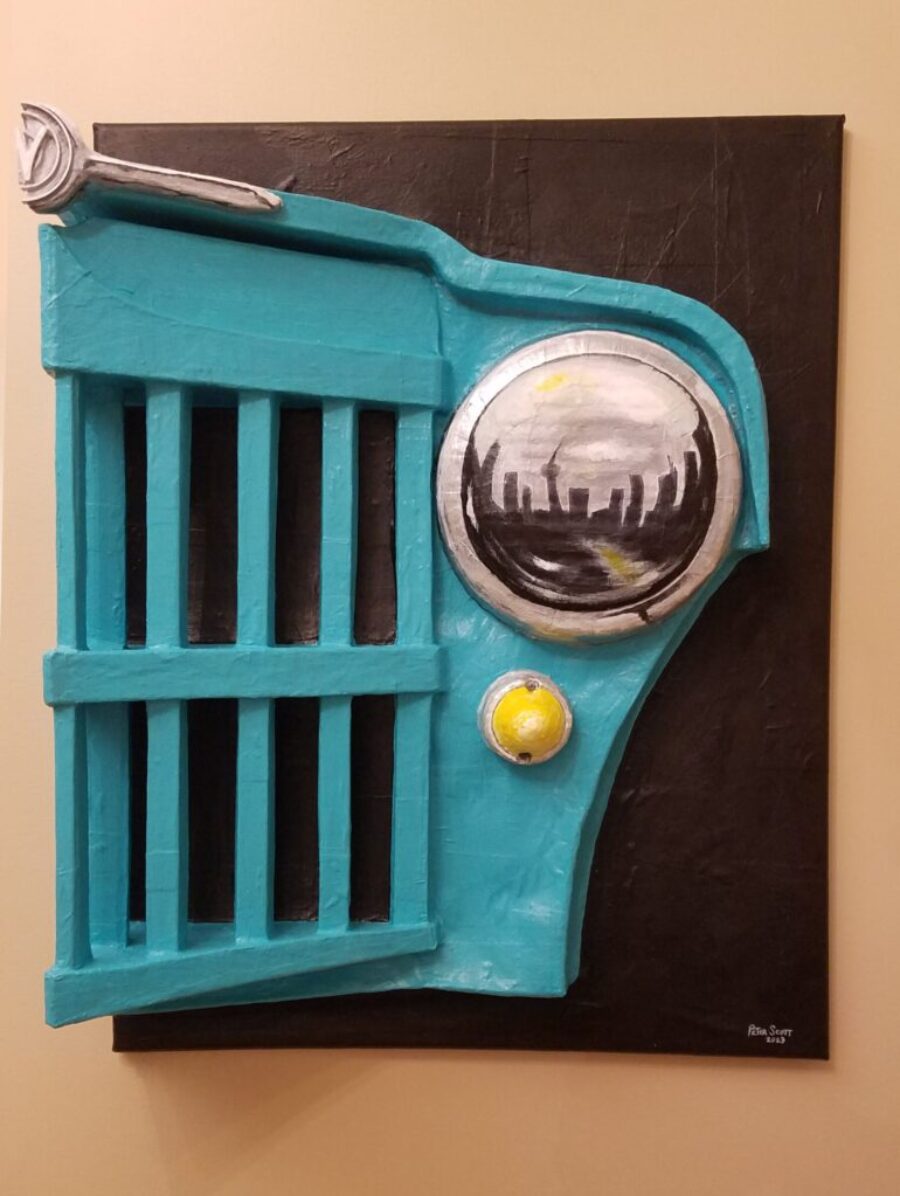 Title: Blue Willy
Category: Sculpture/Painting
Medium: Mixed Media, Paper/Cloth Mache and Acrylic on Canvas.
Artist: Peter Scott January 2023
This piece was inspired by a vintage Willys panel truck that I saw in Bobcaygeon one summer. It's always been a dream to own and drive a similar vehicle.
I very much enjoyed creating this piece. The sculpture is close to actual size.
This original is for sale.