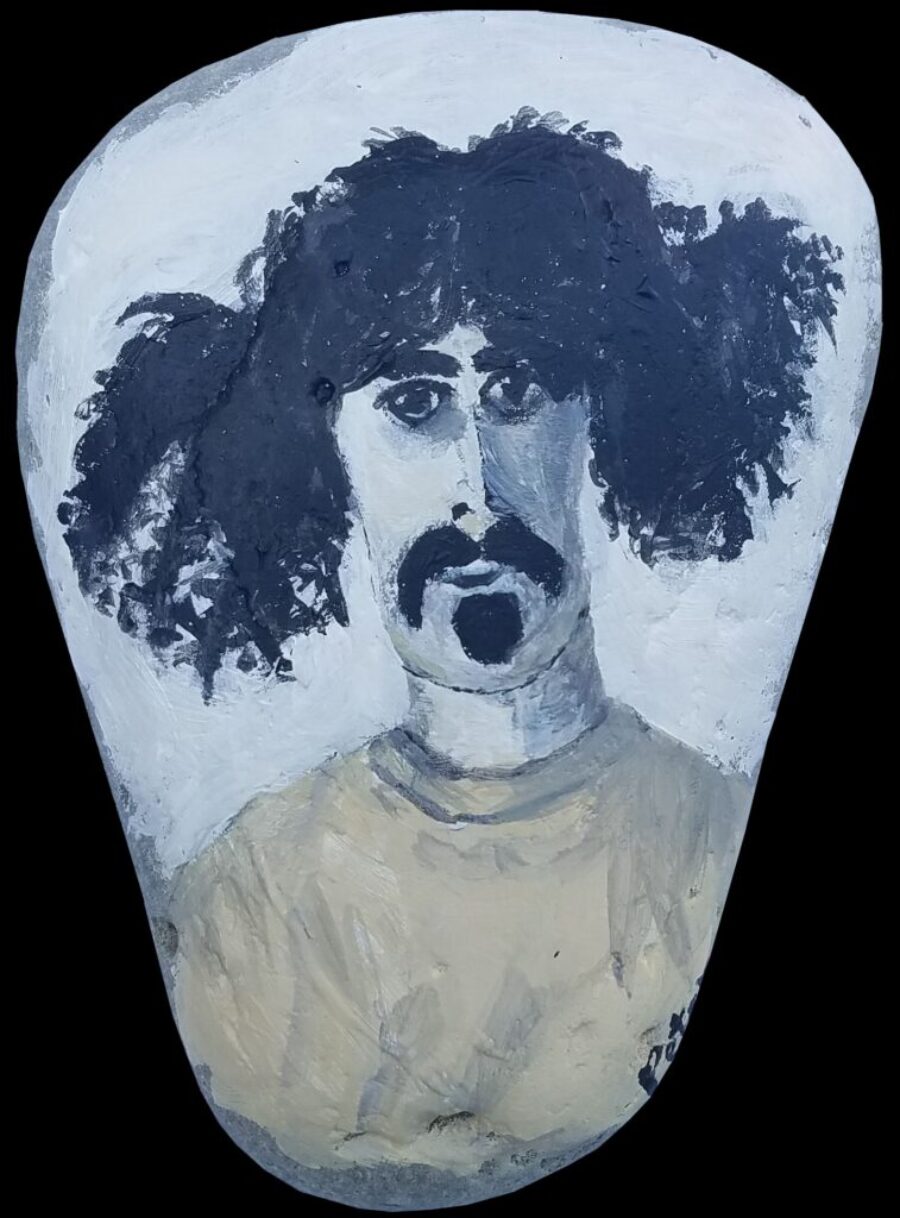 Title: Zappa
Category: Acrylic Paint
Medium: Painted on a rock.
Artist: Peter Scott August 2022.

This painting was done for my friend's memorial tree. I have never painted on a rock before and quite enjoyed it. I don't think it was so much the medium, but for who it was for.
Rest in peace Mark.